So amazing! Pho L'amour Cafe Pho has launched a loyalty card program with many hot offers. If you are a lover and regularly enjoy Vietnamese food, Asian cuisine certainly cannot miss this opportunity. The application method is very simple. Customers register to receive the card at the store and then accumulate points with the card after each meal.
The points card at Pho L'amour Cafe has ten cells, with each box representing one tick mark. You will receive one point for each meal purchased at the restaurant. When you accumulate 10 points on the card, you will get 1 FREE main dish and one drink. Especially, don't forget to ask the staff at the counter to stamp your points when paying.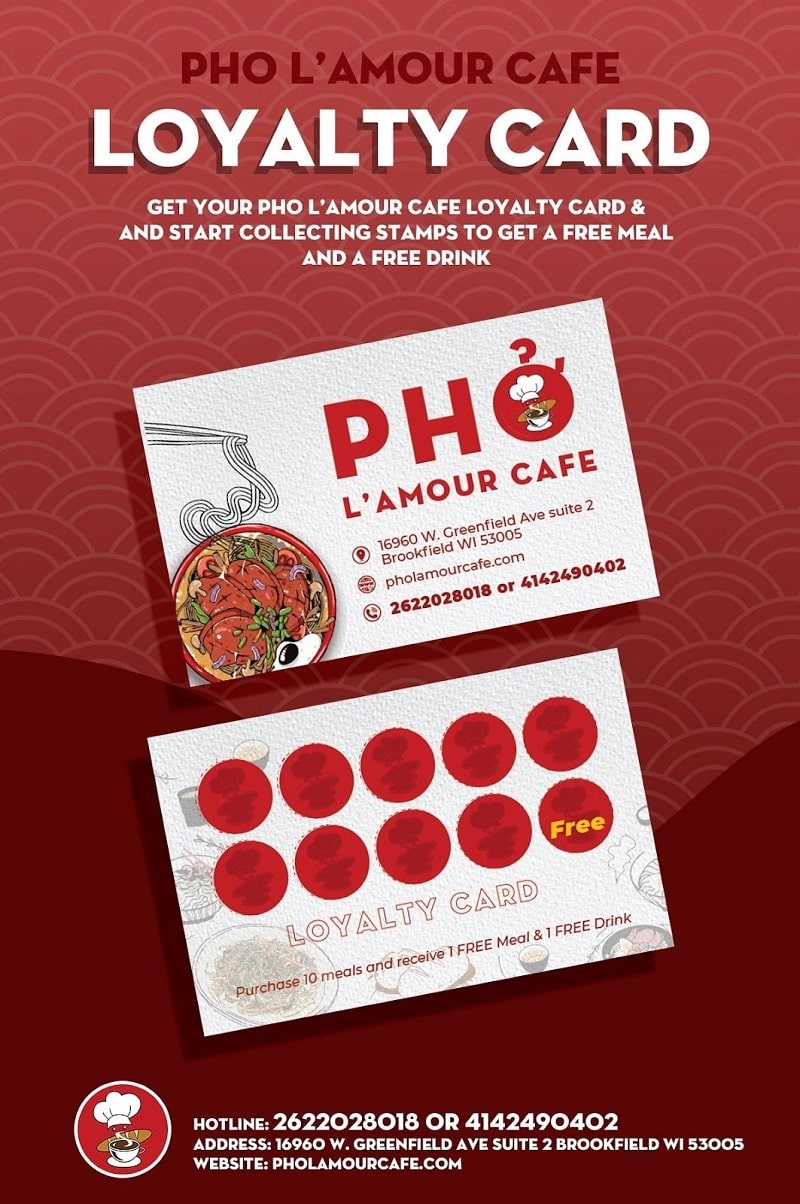 Keep in mind that the promotion is not valid for home delivery and starts on 17th May 2022. Let's visit our restaurant at 16960 W. Greenfield Ave Suite 2 Brookfield, Wisconsin, to enjoy Asia cuisine and receive free dishes when taking a lot of points.
For reservations, please call a dishe reservations at the address below:
 Website : https://pholamourcafe.com 

Fanpage Pho L'amourcafe
 Address: 16960 W. Greenfield Ave suite 2 Brookfield WI 53005
 Open: 10:30 – 20:30
 Hotline: 2622028018 or 4142490402 (Whatsap- Viber)