Asian dishes will definitely be an excellent suggestion for you and your loved ones. Have you chosen for yourself a delicious Asian restaurant in Milwaukee? This article will reveal the restaurant that serves delicious, authentic Asian cuisine at the most reasonable prices.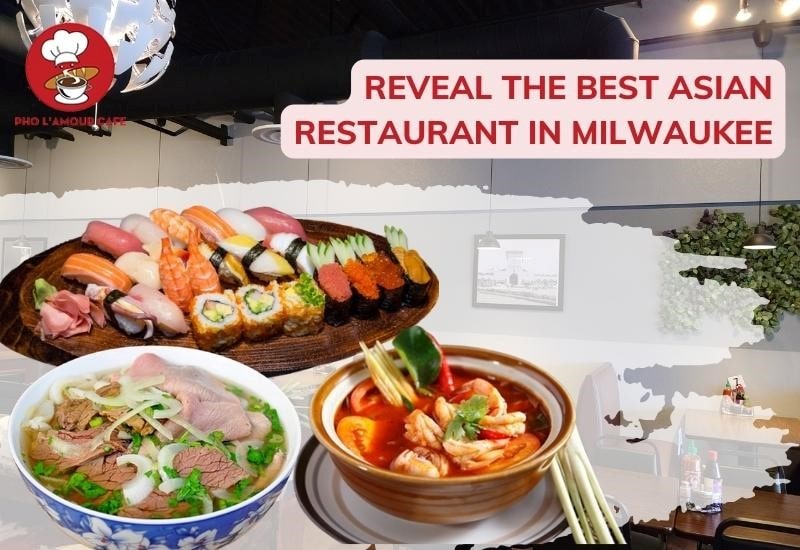 Asian Restaurant In Milwaukee – Try Delicious Food From Asia Countries
In Milwaukee, quite a few Asians live here, so there are many Asian restaurants. Diners can enjoy delicious dishes from different countries with their signature flavors. Check out the best Asian food in Milwaukee at here:
1. Vietnamese Cuisine
Vietnamese dishes are characterized by a harmonious taste in mixing ingredients that are not too spicy, too sweet, or too fatty. In particular, it has a combination of many herbs (basil, perilla, marjoram, scallions, dill,…); vegetable spices (chili, pepper, lemongrass, chives, garlic, ginger, lemon,….); fermented condiments (shrimp paste, vinegar, vinegar, coconut milk…).
There are many famous dishes of Vietnamese cuisine, but you impossible to forget iconic dishes such as Pho and Banh Mi. Vietnamese dishes are an abundant source of nutrients and energy from meat, green vegetables, seafood,… They will surely bring you great meals.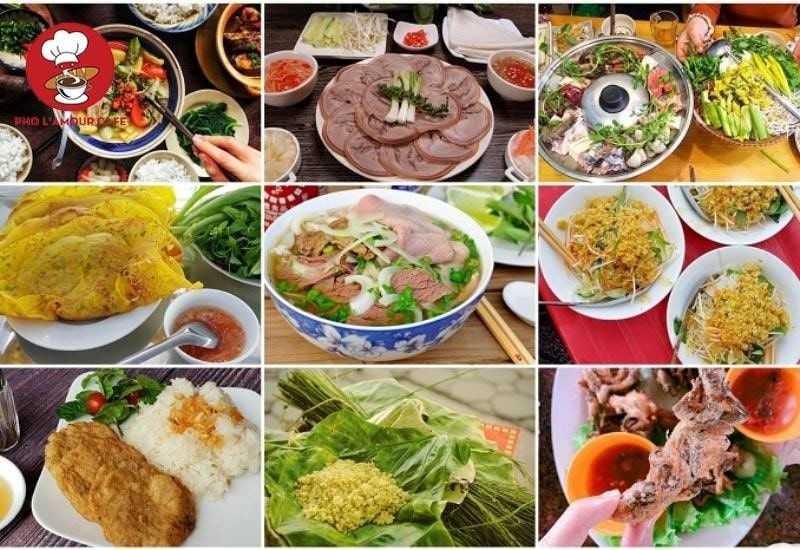 2. Chinese Cuisine
Chinese food is typical of Asian cuisine in Milwaukee. It has five flavors distinct from specific regions across China such as salty, spicy, sour, sweet, and bitter. Each dish is a harmonious combination of all the above flavors that are attractive and promote health, even treat diseases, and help recover from injuries.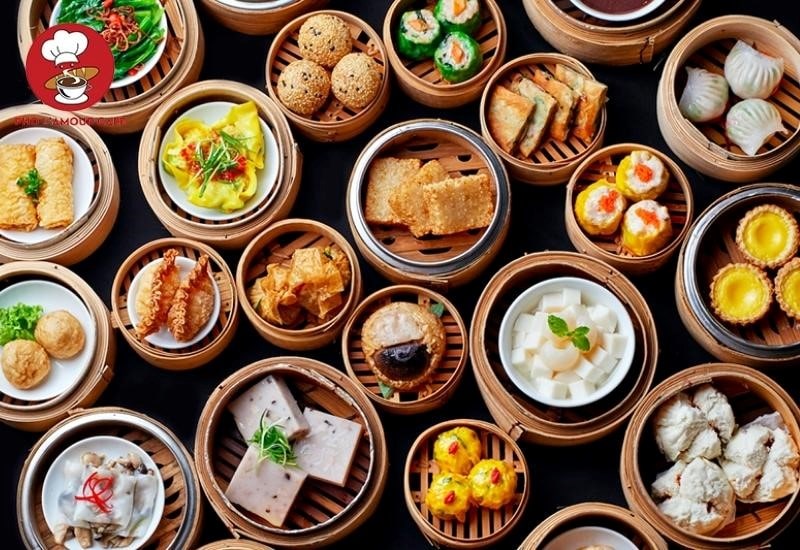 3. Korean Cuisine



Korean food is easy to recognize with its spicy flavor and colorful chili powder. The food will be the ideal suggestion for those who love spicy food or suitable dishes on cold days to moisten the body. Some famous Korean dishes worth trying like kimchi, gimbap, fried chicken, and grilled beef, ….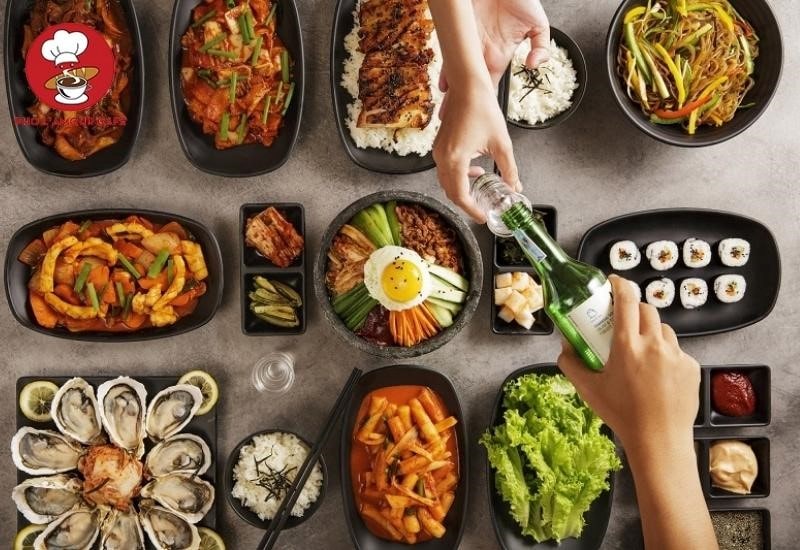 4. Japanese Cuisine
Japanese cuisine does not abuse too many spices but highlights the dish's fresh, pure, natural flavors. The taste of Japanese food is usually ethereal, gentle, and suitable for each season. So Japanese dishes from fresh food will help you change the spicy taste of Korean food or the many flavors of Chinese cuisine.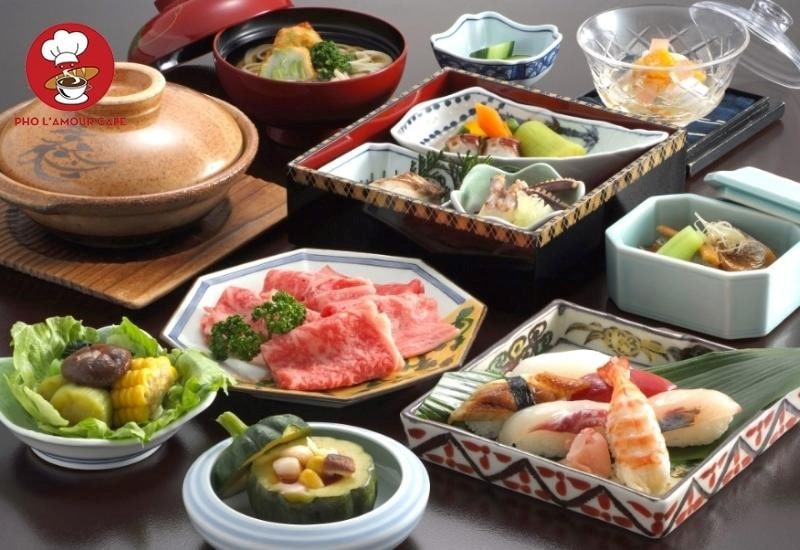 5. Thai Cuisine
Thailand cuisine is a delicate blend of herbs, spices, and fresh food with distinctive cooking styles. Each dish or the whole meal has a soothing blend of spicy, sour, sweet and bitter. Thai cuisine is a part of Thai culture and has become one factor that attracts many diners. Some typical dishes of this country's cuisine include Pad Thai, Thai Hot Pot, etc…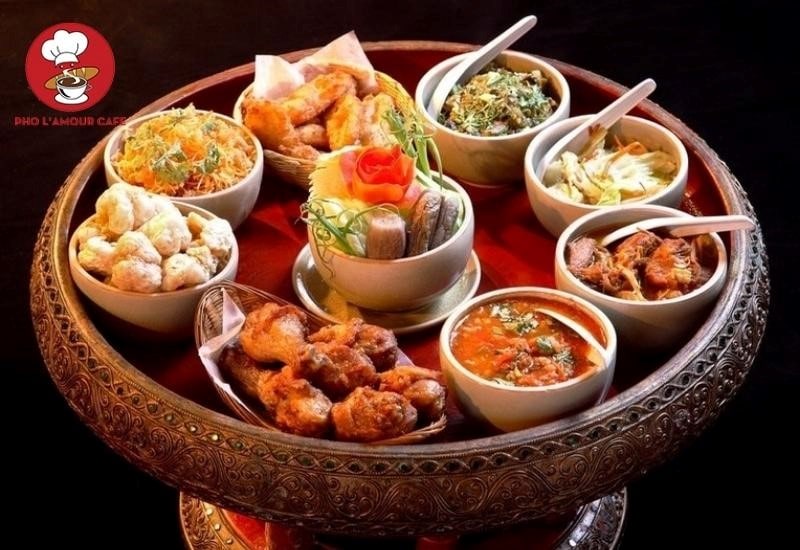 6. Indian Cuisine
Indian food is characterized by spices, spices, other vegetables, and sometimes fruit. Many people know this cuisine with delicious curries and eye-catching colors.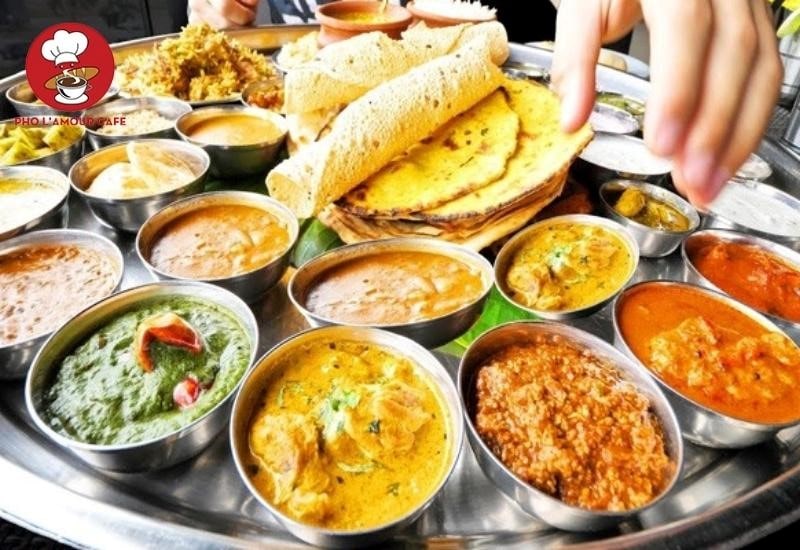 Asian Food In Milwaukee – The Best Choice For Your Meal
For a long time, Asian fusion in Milwaukee has created a unique attraction that makes every diner fall in love. Asian cuisines in Milwaukee is a complete synthesis of dishes with rich flavors combining many typical Asian ingredients. Here are the reasons you should choose Asian food for your meal:
1. Good For Health
Asian food uses fresh and diverse ingredients from sources of fiber protein, protein,… Vegetables and herbs help balance meats and seafood without being over.
2. Diverse Food With Different Cooking Methods
The dish is prepared with careful steps and various methods such as boiled, steamed, fried, fried, grilled,… That's why the Asian fusion Milwaukee menu is diverse. You can choose the dish according to your taste.
3. Gorgeous And Savory
The color and taste of Asian food are so unique that there are no words to describe it. Splendid colors with red, yellow, green, and delicious flavors like sweet, spicy, etc…
4. The New Style Of Eating
Do not use spoons and forks as usual, enjoy Asian food in its way with chopsticks or eat with your hands depending on the food culture of each country. However, most often use chopsticks to eat, which will be a great dining experience.
Pho L'amour Cafe – The Best Asian Restaurant In Milwaukee
If you are looking for an Asian restaurant in Milwaukee, visit Pho L'amour Cafe – the place that never lets you down.
1. Authentic and fantastic flavor
Pho L'amour Cafe has a diverse menu with mainly Vietnamese and Asian dishes. In particular, the food here has a unique flavor, including a few iconic dishes that you must try such as:
Vietnamese Pho in Milwaukee: Pho is a must-try at Pho L'amour Cafe, traditional Vietnamese cuisine. Pho is made with beef, scallions, coriander, ginger, anise, cinnamon, and herbs…. You will be pleasantly surprised by the fantastic flavor and rich broth when you try it. The noodle texture is so tender that you won't forget it.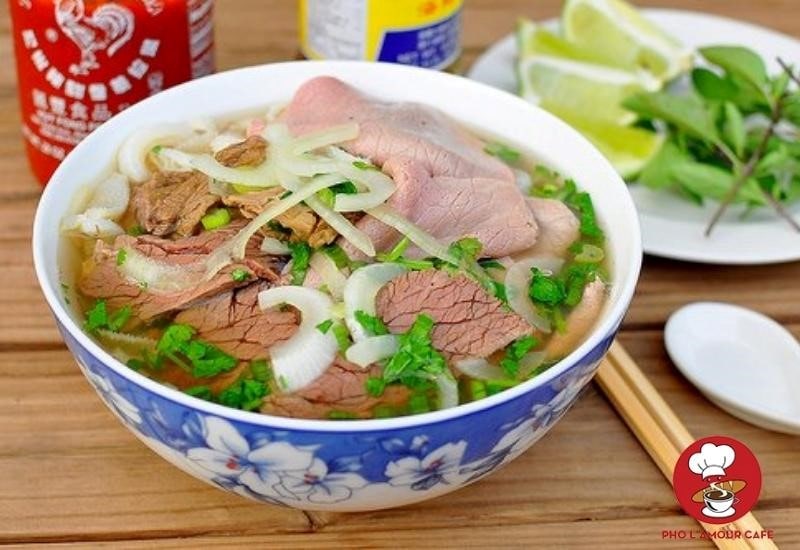 Sandwich (Banh mi): Each sandwich contains grilled pork (, pork meatloaf, pate, vegetables, and jalapeno). As a result, one sandwich is sufficient for a nutritious meal, whether it's morning, lunch, afternoon, or evening. Besides, you can change the pork ingredients to beef or chicken.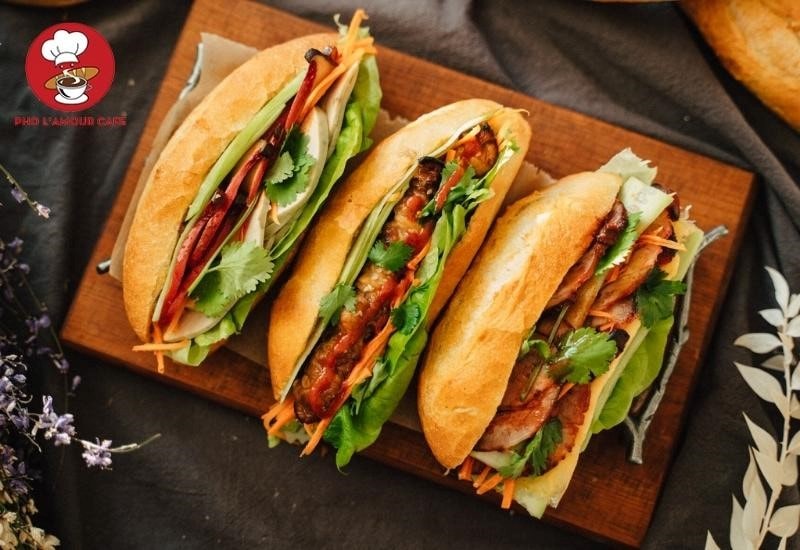 Pad Thai: A simple but delicate appetizer will deftly "lead" the palate to the main "party." Start your meal with Pad Thai to experience the sweet flavor of shrimp combined with vegetables and noodles.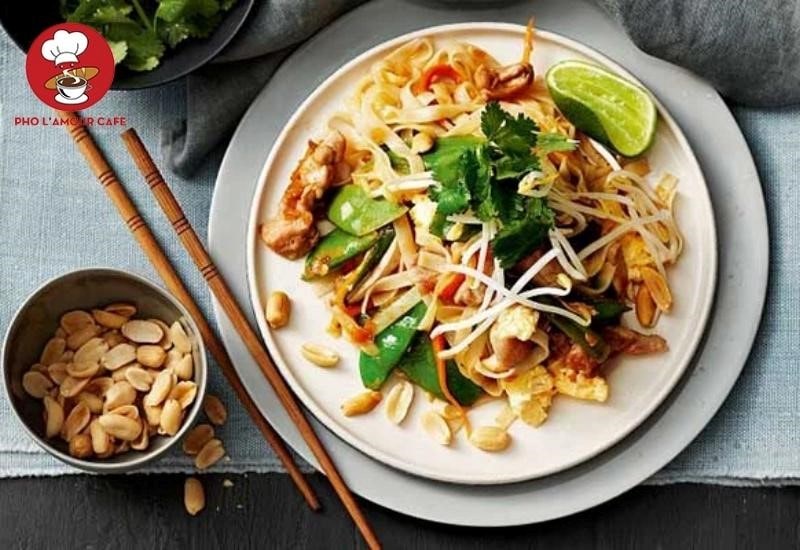 Kung Pao Peanut: The dish is a popular traditional Chinese food. Stir-frying chicken with peanuts, chili, and vegetables is used to make the rice plate. Furthermore, the chicken can be replaced with shrimp; this dish is notable for its spicy and slightly sweet flavor.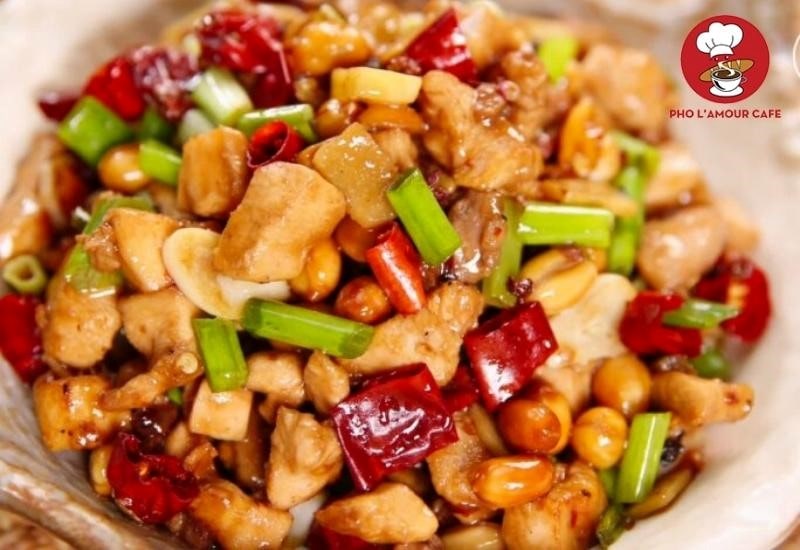 Teriyaki Chicken: This is a popular Japanese dish. The chicken will have a distinctive glossy brown color, rich flavor, and appealing aroma when cooked with Teriyaki sauce. When served with steamed rice, the chicken is tender without falling apart. Steamed rice with Teriyaki sauce will enhance your dinner and provide energy for an exciting start to the day.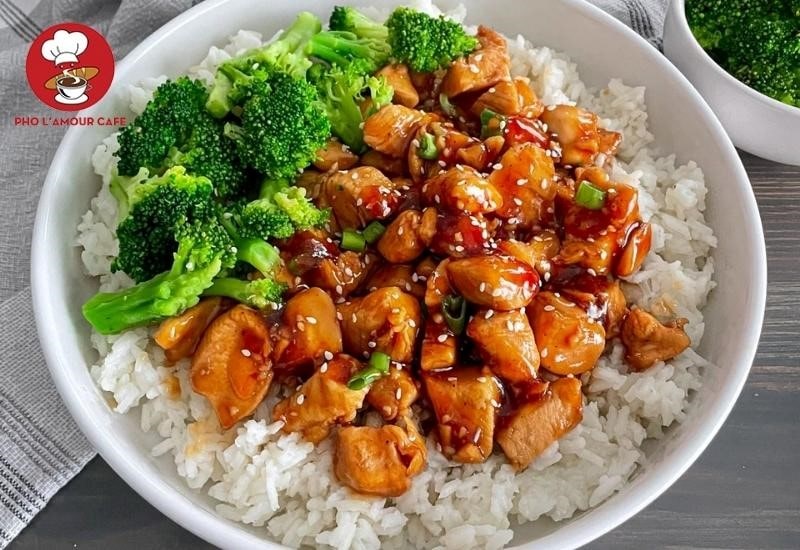 2. Impressive restaurant space
The restaurant space is decorated very special in Asian style to create a cozy and close space.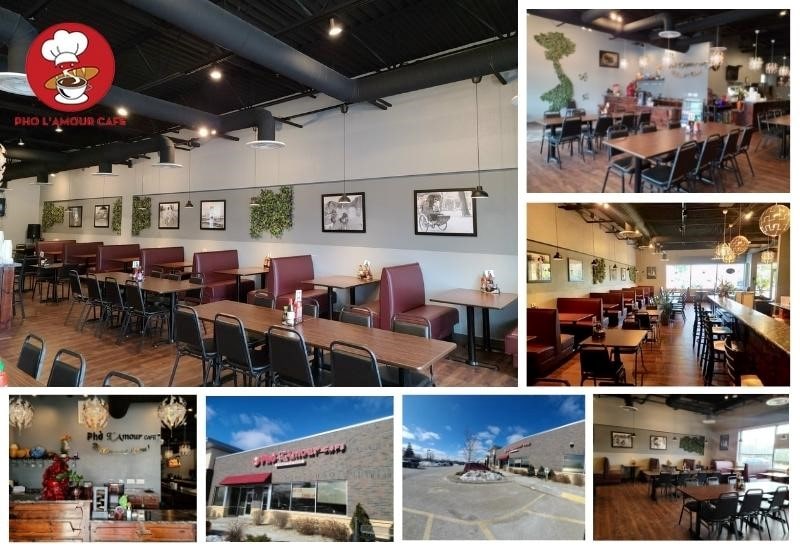 3. Friendly staff
The staff here is not too crowded, from 5 to 7 people, but the service is very dedicated and attentive will satisfy you.
4. Fast service process – professional
Quick service process – visitors are invited to sit at a table and choose from the menu. You only need to wait for 5-7 minutes to enjoy the best Asian food in Milwaukee. 
5. Safety standards
Pho L'amour Cafe always comply with food safety standards from selecting raw materials to processing and serving customers.
6. Get customer feedback to improve
We are always ready to listen to the feedback from our customers to enhance the quality of our dishes and services to meet the needs of our customers better.
7. Promotions
The food at the restaurant has highly reasonable prices and special promotions for customers. We currently have three attractive promotions, including happy hour, loyalty card, and buy one get three free.
For more information about Pho L'amour's promotions, please visit: (Click here)
In a word, Pho L'amour Cafe is a must-try Asian restaurant in Milwaukee. Show up at 16960 W. Greenfield Ave suite 2 Brookfield WI 53005 from 10:30 to 20:30 and enjoy fantastic food. 
Please contact the hotline: 2622028018 or 4142490402 to reserve. Customers located far away from the restaurant can order food through Pho L'amour Cafe's online store on UberEats, Doordash, and GrubHub. We are pleased to serve you and bring you the best food of Asian cuisines in Milwaukee!